Archive document storage & records management services
If you're running out of archive storage space and need secure, safe document storage facilities we can help. Our team regularly save our clients money and time, enabling them to acquire more space in their workplace.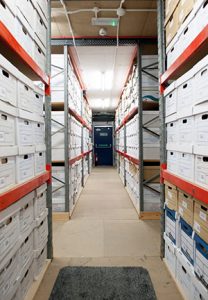 Call us FREE on 0800 008 7229 and see what we can for you!
Features of our archive document storage include:
Secure, national document collection and delivery service – including same-day and next-day options
Secure storage of all your paper documents, microfilm, aperture cards and digital media within restricted access and protected sites
Advanced barcode tracking system, logging all documents within our auditable document management system, allowing the tracking and tracing of all your important documents
Scan on demand retrieval service, returning important documents to you electronically within two hours, if required.
We're THE experts in:
Removing the headache of managing large volumes of physical documents & company records substantially reducing your storage costs and saving you money
Freeing up space in your workplace enabling greater growth for your business!
Reducing information retrieval times, ensuring your team can work quickly & efficiently on your business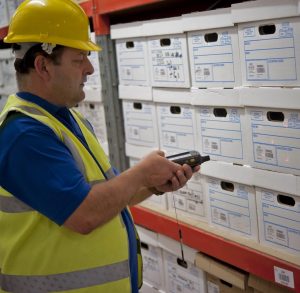 If you have large quantities of hard-copy records, valuable documents or X-rays Scan Film or Store can offer a full document storage service and hold them for you in a secure, dry, protected environment.
The storing of your documents can either be in addition to, or instead of, converting your documents to digital or microfilm format.
Storage can be short term or indefinitely. Services include a full bar coding, cataloguing and retrieval system allowing you to access your important stored documents quickly.
All our warehouse storage facilities are alarmed, protected and monitored 24/7
Take a look at a storage case study or contact us on 0800 008 7229 to discuss your document storage requirements. Initial consultation free of charge or obligation.