Document management quality and compliance
Quality
We are certified to ISO 9001:2015 standard. Download our certificate.


Confidentiality and security
All staff working for Scan Film or Store have been security vetted to BS7858 standards (2019 amendments) which includes a DBS check too. We are also accredited under the Cyber Essentials scheme.
Health and safety
All staff follow our comprehensive health and safety policy. We regularly update risk assessments, COSHH assessments, PAT tests and electrical testing for all our premises. We'll be happy to send you a copy of our policy.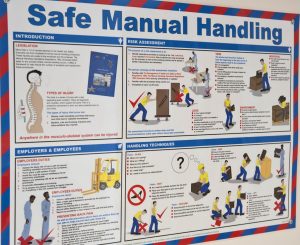 Fire and intruder alarms
Our premises are protected by an up to date intruder alarm. Fire/smoke alarms are fitted throughout the processing and storage areas. All alarms are monitored by industry professionals all day, every day. We have all our fire extinguishers serviced annually and replace them when necessary.
Data servers
We back up our data every night and store it in fireproof safes. Additionally a full copy of our data is reatined in secure off-site storage every week.The servers are top specification equipment with UPS protection (uninterrupted power supply) and mirrored drives. Our entire system is further protected by sophisticated firewalls and the latest TrendMicro antivirus controls. We are also accredited under the Cyber Essentials scheme.
Business Continuity Plan
A fully documented Business Continuity Plan is in place meaning that in the event of a catastrophic event at our site we can continue working and protecting our customers valuable records.
Data protection
We are data Protection Act 2018 compliant and registered (DPA registration number Z6020186).
We leave nothing to chance. Neither in our business, nor in yours.
Please contact us for a free consultation or to find out more about our quality and safety standards.