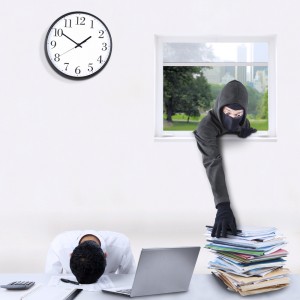 Did you read about the US airport security company that faced ridicule last month after leaked documents showed the checklist they use to spot possible terrorists? Or maybe you remember that time when a bunch of secret government documents were left on a train?
That's the kind of publicity most companies want to avoid. Which is why we're really, really careful about tracking your documents from the moment we pick them up until the moment they are destroyed (if that's the service you're after), returned to you (in the case of scanning) or all the way through the storage process (because we do that too, of course).
You don't have to take our word for it either. Because we've just been been certified under BS10008:2014 "Evidential weight and legal admissibility of electronic information", which enhances our ISO9001:2008 certification.
No, don't stop reading! Honestly, it's a lot more interesting than it sounds. It's kind of like the standards that police have to keep to when transporting vital evidence in criminal investigations, so that they are considered legally admissible in court.
See? We're practically CSIs (ok, maybe not quite).
The point is, when you entrust documents to us, you can rest assured that they will remain safe, secure and very much away from the prying eyes of the press and anyone else that might want to steal data from you (or mock your terrorist spotting checklist).
We're one of the first companies in this industry – if not the first – to get this certification, which only came in in December last year, so we're justifiably pretty chuffed. And so should you be, if you're one of our clients. Because nobody wants to be the next "leaked data" headline, do they?
If you want to find out more about storing or safely destroying data, or having it transferred to digital format, get in touch for a free consultation.