Case study – Medical record scanning
1. SFS scan large ITU charts for  busy NHS hospital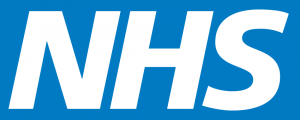 Every 6 months SFS collect archive ITU charts from a South West hospital for scanning. The charts are A2+ in size and are scanned through our Canon Oce Large Format Scanner which enhances the coloured graph traces and detail from the charts.
The images are scanned at 400dpi resolution and output to disc as PDF files then the data is returned to the hospital using our own uniformed staff and vehicles to guarantee the security of this sensitive data.
After 30 days written authority is sought from the hospital to security shred and pulp the original ITU charts thus ensuring that no personal or sensitive data ever finds its way into the public domain. A senior NHS manager said:
"SFS are great – they turn up when they say they will, take the charts away and a couple of weeks later we get the data back to upload to our system. It's a very efficient system and they do a first class job for us, which we would recommend to others".
2. Scanning dental records provides spacious new reception
A Taunton based Dental Practice were looking at modernising their reception area as the practice grew and the throughput of patients increased. There was a problem though – a dozen four drawer filing cabinets of patient records, housed in individual cardboard dockets  was occupying much of the space they needed to use.
That's where SFS came in – our staff took all the records out of the drawers, enabling staff to carry on with their roles, and scanned the docket contents which included patient checkup records, referral letters and xrays.  This work was done in batches to make sure that the minimum amount of records were offsite at any one time. Scanned images in PDF format were provided back to the practice to be uploaded to their new cloud based patient management software. We even removed the (empty) filing cabinets from the reception area and disposed of them!
The space generated by the removal of these records was significant and allowed a smart, modern reception area to be created for the practice. The Practice Manager said:
"What can I say? Well managed, cost effective and professional service. Thank you SFS!"
Do you need this type of service? Call us today on 01278 450500 or free on 0800 008 7229 or contact us here.