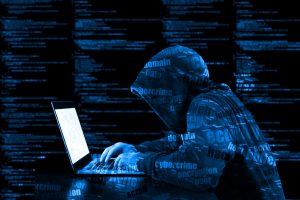 Well, this is a very good day. After months of work logging our firewall defences and detailing how we manage passwords, we've finally been awarded certification under the Cyber Essentials Scheme. Which, in case you were wondering, is really rather an honour and not something that every Tom, Dick and Harry can claim to have done.
The Cyber Essentials Scheme is, in their own words, a programme that "aims to help organisations implement basic levels of protection against cyber attack, demonstrating to their customers that they take cyber security seriously." Which we do, of course.
To achieve certification, we had to complete a thorough (really, really thorough) self-assessment, evaluating ourself against five security controls, and then submit all that information to be verified by a qualified external assessor.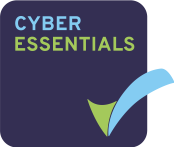 Granted, it was not the most thrilling of jobs. There was a lot of paperwork to organise, and systems to catalogue, and other things that you probably aren't all that interested in hearing about. But it was an incredibly useful process, and even helped us make improvements to our already very good security processes.
Now we can officially say that we've taken absolutely every precaution possible to make our company as digitally impenetrable as a conspiracy theorist's basement tech hub.
How our Cyber Essentials Scheme certification affects you
So what does all of this actually have to do with you? Well, nothing if you aren't a client. What do you care about whether we get hacked?
If you are a client, however, or you might be one in the future, then knowing that we're certified under the Cyber Essentials Schemes should be rather a weight off your shoulders. Because what it means is that if we process or store any of your data digitally – which we would if, for example, we were scanning all of your paper records to create a digital archive – it won't be hacked, leaked or otherwise allowed to get into the wrong hands.
So basically, we're mega safe to do business with. Which is what you want, really.
Anyway, we won't bang on about it too much (unless you bump into one of us and mention it, in which case we reserve the right to bore you just a bit more). But suffice to say that if you have any document storage, scanning or destruction needs, and your data is particularly sensitive, you should definitely give us a call.