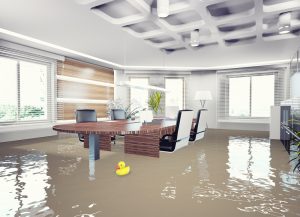 No one ever expected the Spanish Inquisition, or so they said. Which is silly really, since the Spanish Inquisition were clearly renowned for popping up out of nowhere and causing mayhem. They may not be around today but there are plenty of other dangers to watch out for if you're in business today, and in this week's post we thought we'd work through just a few – and add some ideas about what to do to ensure you don't face them. Because the best way to deal with disaster is to avoid it. Don't say we didn't warn you!
Deadly data breaches!
Ok so this has always been a thing but since the advent of GDPR the results can be even more catastrophic. These days if someone harvests data from your old tech equipment (not just computer hard drives but things like photocopier and scanner drives), breaches your online security or breaks into your archive room like an old fashioned sneak thief with a bag of swag, you're looking at a fine that could reach into the millions.
The solution: Store your data securely – for example, in an off-site facility that is alarmed and monitored 24-7 (why yes, we do know of such a place!). And be sure to destroy your data securely, including any sensitive microfiche and microfilm documents, which need special measures to ensure they burn safely.
Crushing cash flow blocks!
We may do most of our transactions online these days but the old adage "cash is king" still holds true. Except we'd probably go with "cash is king or queen" because, you know, equality. For most small businesses – and even a lot of the larger ones – cash flow is a real challenge. Things might look rosy on paper but if the bank manager is on the phone telling you he's about to cut you off because there aren't actually any pounds and pennies in your account then you have a problem.
The solution: Because sending the boys round to your debtors with baseball bat is frowned upon in traditional business circles, it's important to be on top of every penny. Make sure you have all the necessary systems in place and that you can access financial records instantly. That could mean scanning paper documents to create an online database or storing them with a document storage company like us – we barcode all our clients' documents so they can be found in minutes, and can scan and / or courier hard copies to you straight away.
Fatal fire and flood!
So you might have noticed by now that we get a fair amount of rain in this part of the world. There are pros and cons to our weather, of course. The grass likes it, for a start. And the crops, which is good because it means we have plenty to eat. But there are downsides. Like soggy barbecues, wet dogs and flooding. It's the latter you're most likely to be concerned about as a business. And other 'natural' disasters like fires, earthquake, volcano eruptions and invasions of killer ants.
Look around your office and imagine it sitting in a meter or more of dirty river water. Or smouldering ash. Or lava. What would be lost? The carpet certainly. Maybe a pot plant or two. Your favourite chair – the one that supports your back in just the right way. And what about your paperwork? If you only have hard copies of your archives then a flood / fire / earthquake can strip you of years of records and make life really very difficult indeed.
The solution: Get them scanned and stored on a secure cloud based system. That way no matter what happens to your office building, your records will be secure. And if you need to keep the hard copies, make sure they're stored securely in a purpose built unit like ours, which is designed to create as secure a environment for paper documents as is humanly possible.
For help securing your data against potential threat, give one of the team a call today to find out how we can help.