Digital archiving of magazines is one of Scan Film or Stores' services which is growing in popularity. With the digital age in full swing, magazine and book publishers are finding that digital back copies can be a great alternative to traditional paper based storage and can present new opportunities to break into sales of archive copies via bespoke apps.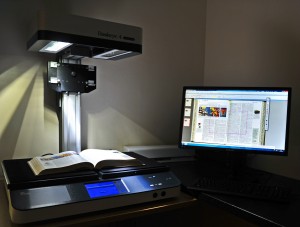 The sheer volume of physical storage space needed and associated costs, plus the requirement to be able to easily access individual issues means that a well executed digital archiving strategy can result in considerable savings in both time and costs.
So when we were approached by online publisher Soccer Attic to help them scan their large back catalogue of football magazines we were up for the challenge – and what a challenge it was! When it comes to vintage magazines the pressure is really on to create great digital replicas without affecting the integrity of the original.
So the "match" was set…. and it was time for Scan Film or Store to take on a formidable opponent, the mountain of vintage soccer magazines held by Soccer Attic.
First a look at each "participant":
Team 1 – Soccer Attic
Soccer Attic is the publisher of the online vintage archive of Charles Buchan's Football Monthly and SHOOT! Magazine. They re-publish historical football content mainly from the 1950's, 1960's and 1970's across a variety of digital platforms.
As a start-up when they decided to take on the opportunity of creating an online platform for reading vintage football magazines they needed to find an efficient, cost effective way to get 30 years of vintage magazines into a high quality, digital format.
Team 2 – Scan Film or Store
Scan Film or Store is an experienced document management company offering a range of services from document conversion into easy-to-store digital format, through secure data destruction and on to enhancement of precious memorabilia.
Their magazine scanning service utilises sophisticated software combined with highly trained operatives enabling them to scan images from 200 – 1200 dpi (dots per image) resolution.
They employ rigorous processes to ensure each scanned image is captured correctly and at the best possible quality. Plus they can scan not just magazines but any paper document as small as a till receipt to as large as A0 paper as well as x-rays, acetate photographs and glass photographic plates.
All of this meant that the Scan Film or Store team certainly had a lot to offer and were the perfect selection for the challenge faced by Soccer Attic.
The Match Report
In a sometimes difficult and challenging match the team at Scan Film or Store carefully but diligently "battled" their way through all of the copies of the 1960's and 1970's Charles Buchan's and 1970's SHOOT! Magazines creating a high quality full digital archive.
This allowed Soccer Attic to go full steam ahead with their aim of providing people with the chance to read these magazines once again or even for the very first time. Soccer Attic will be a valuable online resource of football history and have recently expanded their offering with the launch of the app Shoot in the '70s, which allows their customers to buy back-issues of SHOOT!
They were delighted with how modern scanning and enhancement techniques had maximised the clarity and quality of the electronic copies which were produced from 40 year old archived copies of the original magazines. Why not check out the finished product on the app for yourself.
It has to be said Soccer Attic offered Scan Film or Store a great challenge, handling and scanning the vintage magazines wasn't easy or straightforward at times and the scanning team had to be particularly careful. But in the end they came out victorious producing a fantastic final product that enabled Soccer Attic to set up their website and app re-publishing vintage soccer magazines in the modern day.
Post-Match Interviews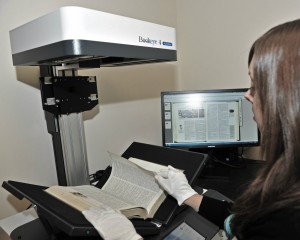 Simon Hollingworth, director and co-founder of Soccer Attic said of the match "This was not by any means a straightforward process. It was a labour of love. Old magazine archives had to be sourced, unbound, re-bound, scanned and re-scanned. But thanks to the expertise of Scan Film or Store in Bridgwater, Magazine Cloner and our own perseverance, we achieved what we believe to be a first."
Whilst team boss Mark Yates from Scan Film or Store said "I am proud of the achievement made by our team of scanning specialists. Soccer Attic magazines certainly proved worthy opponents and a real challenge at times but we are pleased with the final result – a great victory for both teams!"
Further Information & Help
If you think it is time to bring your archiving into the digital age and want to talk to a Premier League scanning team then contact us today on 0800 008 7229 for a free quote.