Specialists in secure data and document management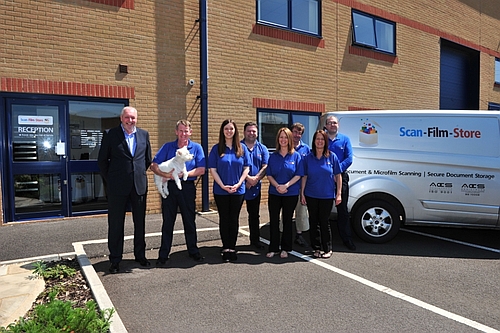 Keeping your business documents safe and accessible is invaluable. Very often it's a legal requirement. So, when you need a specialist partner to manage, scan, convert, index and archive your company's important documents and records on a secure basis, you need to know you're in the hands of experts.
Scan Film or Store Ltd has many years' experience in the document management and archive storage industry (some senior staff have over two decades under their belt!)
Based in the South West but with clients throughout the UK, we offer a fast, accurate, secure and confidential service.
Should you scan, film or store?! Free document management consultancy
If you're new to document management, or you need to know more about the options available and which will be the best blend of solutions for you, we're happy to offer you free advice and guidance. Call us to start the discussion.
Highest-calibre equipment and service
ISO9001 accredited
We use only the latest scanning technology, ensuring speed, accuracy, quality and integrity
Strong pedigree and a proven track record of innovative document management. Read our case studies
Range of tailored services from scanning and digitising document archives through to fully managed document storage and control.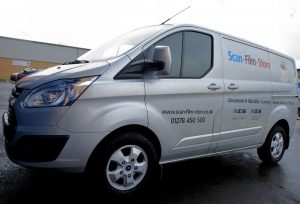 Ultimate security
Our Bridgwater premises and security procedures are independently audited by our customers, ensuring the highest standards of protective security
Rigid security measures keep sensitive documents and information safe
All digital images are held within a secure network to protect them from unauthorised access
Staff have signed the Official Secrets Act, have been security vetted to BS7858 standard and have been DBS checked too.
The best way to find out more is to visit us and tour our facilities (by appointment only). We're two minutes from the M5 at junction 23.
Contact us for a no-obligation, free-of-charge discussion with one of our Archiving Specialists or to arrange a demonstration.