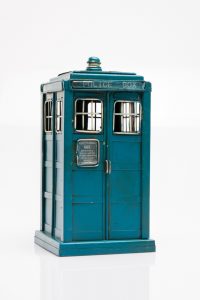 Office too cluttered? Bored of filing cabinets? Cloud storage too mainstream? Fear not. Out of our limitless ingenuity we have drawn up these alternatives to the tired status quo.
Abstraction
They say a picture is worth a thousand words, right? We don't think businesses have truly considered how painters could streamline operations. If you were to hire a renowned artist (or perhaps a fine art undergraduate) they could translate all your long-form documents into an abstract image or two. A blue circle in the centre of a white canvas, for instance, could say everything that needs to be said about last year's employee records. Of course, you would also need to hire art critics who could accurately interpret the abstract images. You might need to make some room for error, but at least you won't need to make room for wordy documents.
Bury it all
Whenever pirates needed to store important or sensitive information, they found a distant island – possibly inhabited by cannibals – and dug a large hole. We think there's valuable lessons to be learned from such an approach.
Even if hackers were to get their paws on the maps that marked the treasure, they would have to sail through dangerous high winds, fend off sea monsters and escape the clutches of Long John Silver. Businesses considering this storage option will need to settle on an alternative method for storing the treasure maps themselves. If you bury those too, your documents may be lost for a few generations.
Put in under the mattress
No one would ever think to search under a mattress would they? This unprecedented and highly original idea would require you to divide your documents between trusted employees, who would stash the sensitive material under their snoozing place. Documents stored in this way are reported to be better rested and no longer demand as much coffee in the mornings.
Hand your files to Julien Assange
Sounds counter-productive possibly. But if you accept the pessimistic belief that privacy is a thing of the past and the government is watching you through your phone camera anyway, you might as well store your documents where everyone can see it. Just pass all data to your least favourite whistleblower and let them store everything on the internet for you. Benefits include: short-term saving on time and funds. Downsides include: potential breach of law, possible company collapse.
Use TARDIS technology
Don't waste space by sticking to a mere four dimensions. The Doctor has already shown us that we can conceal an entire space ship in blue phone box, so doing the same with our documents should be as easy as fending off another wave of daleks. When your desk can hold a warehouse of material in its drawers, storage will never be a problem again. As long as your desk doesn't travel freely through time and space.
Deep freeze
If you don't think you're going to use your documents anytime soon, you could consider freezing them for the future. It's a good option if you're reluctant to destroy data in case it comes in use in a few centuries time. Then your children's children's children's children's children's children's children will be able to read your 2018 refund policy and allow its legacy to continue.
Use a professional
Ok, so maybe not an unusual solution. But an unusually good one! If you pick the right team, of course. Seriously, there are no magic formulas here, no matter what Marie Kondo says. If you need stuff stored – and you need it stored securely, in a climate controlled environment that is alarmed and monitored 24-7 – then you need to give us a call. We're really very nice and we'll even provide boxes and come pick everything up for you.
If you'd like to discuss your document storage needs, get in touch with us today.