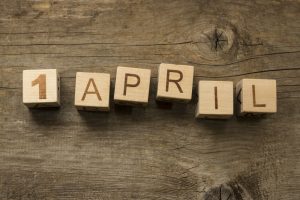 So the clocks have changed, we're almost at the end of a tax year and a new month is just kicking off. Perfect time to announce a range of new services* we're launching to take Scan Film or Store into the future in style.
Digital to biological uploads
You already know that we offer document scanning services to help transform your paper archives in digital ones. But that doesn't really help you get the information on those files into your head, does it? Which is why we're now going one step further. Not only will we scan your documents but we will upload the resulting JPG, PDF or TIF files directly into your brain via the latest biological upload technology so you have all the information available without having to read it.
Memory destruction services
We don't like to brag but we're pretty good at destroying data. We do next level document destruction (cross shredding and pulping so there's no going back), we degauss hard drives, we incinerate microfiche and microfilm, and we shred CDs and DVDs. Now we're adding another service to the list – memory destruction. Whether it's a song you can't get out of your head, an embarrassing incident at the office Christmas do or that time you walked in on your mother-in-law on the loo, we'll extract the data from your mind and erase it entirely so no one, not even you, can access it again.
Child storage facilities
Parents, this one is for you. For those moments where you feel like you're one step away from breaking point. When you just can't handle one more demand for CBeebies or Peppa Pig, one more felt tip mark on the dining room table, one more temper tantrum over the sandwiches being cut into the wrong shapes. Introducing our new child storage facilities. Our purpose built warehouse is alarmed and monitored 24-7 and climate controlled to ensure your children aren't damaged. We can even barcode them so they're easy to find when (if?) you decide you want them back.
Holographic archives
The move from paper to paperless is going well. Now we're pushing the boundaries of screenless technology. Rather than accessing your digital files via a monitor, we can create holographic files that you'll be able to project onto walls or even into thin air. Ideal for presentations, team meetings, very small offices and sci-fi nerds.
Translation scanning services
Scanners have become so intelligent in recent years. We've just bought the Babel Scan-Tran E260 which has built in translation software that will auto-translate your documents as they scan. The software will arrange the resulting files in a digital archive that includes both the original language and any translated versions, cross indexed with multi-lingual OCR technology so you can always find what you're looking for, even if you don't speak the language.
If you're interested in any of these services – or our slightly more boring but equally useful old ones, including document storage, document scanning, secure data destruction etc – then get in touch with the team today.
*PS In case the title hadn't given it away, this post has been an elaborate and cleverly constructed April Fool's Day ruse. We wouldn't really suggest you stick your kids in a warehouse, now would we? Duh.