We are delighted to announce our top three suppliers for 2016. Each of these superb companies have gone the extra mile in providing exceptional service to us and have greatly assisted us to grow and maintain our market leading position.
If your business is looking for these types of service we can thoroughly reccomend: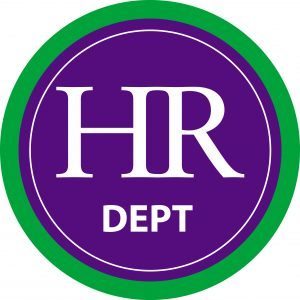 What they do for us
As their name suggest they are our 'out sourced' Human Resources department. They provide us with timely updates on Employment Law changes and all the necessary correspondence and paperwork involved in recruiting and managing staff. They also give us telephone advice on all the staff issues and tricky situations that we sometimes have to face i.e. pay reviews, disputes and disciplinary proceedings (mercifully few of the latter for us!). Their strapline is that they 'Prevent People Problems'  – and they do that brilliantly.
What else do they do?
Pretty much everything to do with staff and their development and management: recruitment, payroll, employee benefit schemes, DBS checks, and some excellent training courses. They also have  a close link with MY HR Toolkit  (which we use) which electroniaclly stores employee files and allows them to request holidays online etc.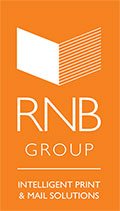 What they do for us
RNB Group do all our printing of vital barcoded separator sheets  (30,000 at a time!) which tells our high volume scanners when to create a new document. The clarity and accuracy of these sheets are essential to our processes and they consistently exceed our requirements. They have also printed for us an innovative and handsome wrist support/notepad  identifying our varied services which we have given out to our customes and which look great! RNB Group are also our partners in joint tender bids where they provide direct mail surveys being sent out and we scan and extract the data from the replies. They are affordable, accurate and provide a prompt service – excellent!
What else do they do?
They specialise in all areas of marketing fulfilment working with their clients from planning and creation, printing and through to delivery of their communications. They also provide creative services and all aspects of print and mail services. They specialise in working with charities, housing associations and companies that need automated postage solutions.

What they do for us
These clever guys create and manage our Google Adwords campaigns and also constantly tweak our website to maximise our SEO and web presence. Through this 'black art' (no idea how they do it!) and their encyclopedic knowledge of how Google and other serch engines work they provide us with fresh leads to follow up through our sales process. They often come up with great ideas to attract potential customers searching online who are looking for our range of business services. They report how our website is performing every month and advise us on what advertising is working.
What else do they do?
They are specialists in all aspects of web marketing: paid searches (pay per click advertising), organic search (SEO), social media and training, websites and blogs. If you need to know more ask them — it's all too clever and complicated for me!
Our sincere thanks to all three of you for making a real difference in our business and we look forward to working with you in 2017. We also take this opportunity to thank our other suppliers and partners that we worked with last year – we appreciate your support too.