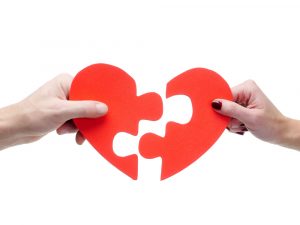 We don't like to play favourites but we do seem to have attracted a lot of clients from the engineering, manufacturing, defence and aerospace industries over the years. And though we also don't like to sound immodest, we're not all that surprised. You see, we're well set up to deal with their particular needs – we've got the security, the capacity and the right equipment.
As it's Valentine's Day later this week, we thought we'd write up a little dating profile, if you like, to show you we're the perfect match for someone in the engineering, manufacturing, defence or aerospace industry.
Government approved security
We're the kind of team who, if we're going to do something, like to do it properly. So when we say our document storage facilities are secure, we really do mean it. In fact, we're government approved to hold and process classified documents and data, our premises and procedures have been audited by government security advisers and all digital files are held in a special secure network to protect them from unauthorised access.
We've got BS 10008:2014 certification too, which is to do with "evidential weight and legal admissibility of electronic information" – kind of like the standards police have to keep when they transport evidence in criminal investigations. And our staff  have not only been vetted to BS 7858 standards but have actually signed the Official Secrets Act. Let's face it, we're practically spies.
Set up for working with you in-house
Of course if that still isn't secure enough for you, then we can always come to you. Yes that's right, we can actually up tools and move in with you for a bit, scanning and digitising your documents on your premises so that no data or paperwork ever crosses your boundaries. And remember, our staff are checked and double checked, so you need not worry about letting them past the perimeter fence.
Not your ordinary scanners
We know that if you're in the engineering, manufacturing, defence or aerospace you haven't just got a few sheets of A4 that you want to put through the scanner. You've got endless technical drawings, blueprints, not to mention procurement documents, personnel records and so on.
We're set up for high capacity runs and we can scan up to A0 in width and pretty much any length. We've even scanned a tonne of 40ft aircraft drawings (although we can't tell you who for because you don't have clearance!).
Lots of added extras
So you know that we scan stuff and we store stuff. But that's not all! We can also extract information from legacy documents and feed it into document management and ERP/MRP systems. We can convert analogue data into digital data and documents into microfilm or microfiche that's guaranteed for 500 years, creating information backup systems that meet contractual obligations.
And we can securely destroy everything from paper and photographs to digital records and microfilm (which, if you didn't know, is a really very difficult and dangerous process – microfilm has an extremely high burning point and releases dangerous chemicals so you don't want to be looking after that yourself).
What our engineers, manufacturers, defence and aerospace clients say
Don't just take our word for it. Here's what the procurement manager of a large West Country aerospace firm had to say about using our services:
"As one of the largest aircraft manufacturers in Europe we rely on fast, accurate access to our archive records – particularly build records and data sheets. We have used Scan Film or Store Ltd since it was established and they have always provided us with a first class service, Their prompt attention to our changing needs – from microfilm to digital scanning and document storage – has been impressive. I would recommend Scan Film or Store Ltd to any organisation that has complex or varied needs for cost-effective document management." Ian Mitchell MCIPS, Procurement Manager
So what do you think? Ready to swipe right? (That's a Tinder reference, by the way. Which is a dating app. Where you… never mind, it's not that interesting). Anyway, if you think we'd be a good match for you, get in touch with the team today and we can arrange a first date!