Document management services for creative and heritage organisations
From one-of-a-kind and rare documents through to entire archives of historic journals, Scan Film or Store provides tailored document management solutions for the creative or heritage sector.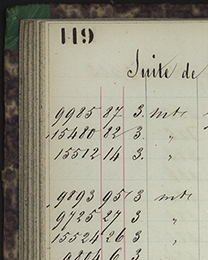 We enable you to protect and preserve items for future generations and share records with a wider audience – potentially creating new revenue streams from digital content.
Services include:
Ultra-secure transportation and storage facilities, including climate-controlled and fire-protected safes
Specialist filming unit, which allows us to digitise rare documents without subjecting them to scanner rollers
Scanning of one-off documents through to entire catalogues
Digital conversion of archive sports and hobby magazines for upload to websites and 'apps'
Conversion of glass plate and acetate negatives to scanned images
Digital processing and restoration of damaged images
Transfer of paper records to long-life media.
Please see our services section for a full description of our scanning, storage, data conversion and data destruction capabilities for those in the heritage or creative industry or read a case study.
Contact us (or call 0800 008 7229) to discuss your particular requirements and arrange your free consultation.