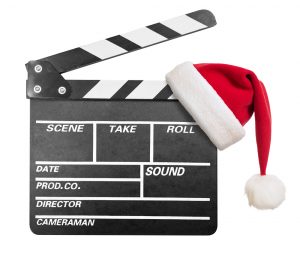 Mince pies. Carol singers. Absolute bedlam on the high street. It can only mean one thing – Christmas is approaching. And fast! But don't let the thought of all the presents you haven't bought yet depress you. There's one thing everybody loves about the run up to the Big Day, and that's the annual Scan Film or Store Christmas quiz.
This year, we've taken our inspiration from the silver screen and put together a list of quotes from 10 of our favourite Christmas films, along with a few trivia hints to help you identify them (and give you something to talk about at the office Christmas party). Get all the film titles right and you'll be in with a chance to win a bottle of champagne and a box of mince pies to help you celebrate / cope with the in-laws / tick another item off the present list.
So, do you think you're up for the challenge?
Ready, steady, quiz!
What are the titles of these 10 popular Christmas films?
1) "We elves like to stick to the four main food groups: candy, candy canes, candy corns and syrup."
The star of this 2003 movie had to eat so many sweet products during filming that he ended up getting headaches from the sugar.
2) "Look, Daddy. Teacher says, every time a bell rings an angel gets his wings."
This 70-year-old film may be a firm favourite, but two of its writers called the finished work "horrid" and refused to watch it when it was released.
3) "Blast this Christmas music. It's joyful and triumphant."
The prosthetic make up worn by this film's star took around eight hours to apply and was so uncomfortable that he needed counselling from an expert in torture-resistance techniques.
4) "No! No! I want an official Red Ryder Carbine-Action Two-Hundred-Shot Range Model Air Rifle!"
This story is partly based on a book called In God We Trust: All Others Pay Cash, a collection of short stories written by Jean Shepherd for Playboy magazine in the 1960s.
5) "You're skipping Christmas! Isn't that against the law?"
This film won the Young Artist Award for 'best family feature film' in 2005, but was also nominated for 'worst film' in the Dallas-Fort Worth Film Critics Association Awards.
6) "Now I have a machine gun. Ho ho ho."
The all American hero of this popular action film, set at an office Christmas party, was actually born in Germany in 1955 – unlike many of the actors playing the movie's German terrorists.
7) "I gotta tell you, Santa, there's something about this place that doesn't seem quite… kosher."
The central theme of this Christmas film was inspired by the retail hysteria over the Cabbage Patch Dolls during the 1980s.
8) "A sequel. That's it. We'll bring it out on March 25 and we'll call it… Christmas 2!"
The role of BZ in this film was offered to Harrison Ford, Burt Reynolds, Dustin Hoffman and Johnny Carson, before finally being accepted by John Lithgow.
9) "If I could work my will, every idiot who goes about with 'Merry Christmas' on his lips, should be boiled with his own pudding, and buried with a stake of holly through his heart!"
Released in 2009 and featuring the voice of Jim Carrey, this was the first Disney animated movie to release in IMAX 3D – and Carrey's first film with Disney.
10) "Okay, this is extremely important. Will you please tell Santa that instead of presents this year, I just want my family back?"
This family film took $17,081,997 in its opening weekend in 1990 and stayed at the number one spot for 12 weeks, and in the top ten until June the following year.
How to enter
It's really very easy. Just SCAN through these FILM clues, then STORE your answers in email format (see what we did there?) and send it to info@scan-film-store.co.uk. Remember, we're looking for the film titles please! All entries with 10 correct answers will be put into a hat (by which we mean random number generator) and the winner chosen at random on 15th December 2016. You'll receive your prize by 23rd December 2016, ready for the big day. Good luck!
Save