Document storage case studies
1. City Financial Planning
City Financial Planning needed to store their boxed archive files which were taking up valuable office space in an offsite secure storage facility with fire and intruder alarm protection.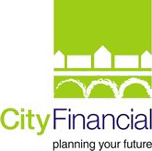 We collected 500 boxes of files and took them to our secure processing facility, where we repaired or replaced broken boxes and listed all files contained in each box, recording client names, postcode and IFA consultant.
We returned all data to City Financial Planning as an update-able database. Staff can now retrieve a box, a file from a box or a document from a file on demand and we return it as a hard copy or as a scanned document, usually within 24 hours.
"As our business expanded we needed a safe, local repository for our archived client files. We are regulated by the Financial Conduct Authority and often need files back from storage for audit purposes or to provide further products to our returning clients. Scan Film or Store has always given us a great service, returning requested files promptly and efficiently. It has proved to be a very cost-effective way of storing our boxes of files and has released some much-needed space in our offices. I would recommend Scan Film or Store to any company needing cost-effective and efficient document storage."

Tim Quirke, Director
2. Large food processing facility
We were asked to provide a managed storage solution to a West Country food processing organisation who supply large premium brand supermarkets. It was vital to them that hard copies of the product ingredients stored in the boxes could be provided to supermarket auditors within a 4 hour window of request. We collected over 700 boxes, the contents of which had been catalogued by their staff and entered them into our racked and barcoded storage bays in barcoded boxes enabling extremely fast and accurate retrieval at short notice. The retrieved files/boxes are then delivered by hand using our own uniformed staff and vehicles often within 2 -3 hours of request. The company regularly add 20 – 30 boxes per month to their stored boxes as their business grows.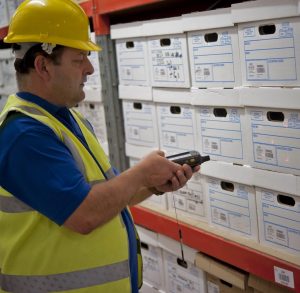 Do you need this type of service? Call us today on 01278 450500 or free on 0800 008 7229 or contact us here.